FOLLOW ME FRIDAY & BOOK
BLOGGER HOP!
This week's featured blogger is Ashley from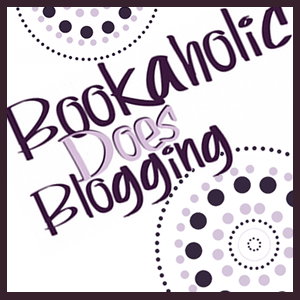 And now for Follow Me Friday fun!
This week's question is...
WHO ARE YOU, THE BOY/GIRL, INSTEAD OF THE BLOGGER?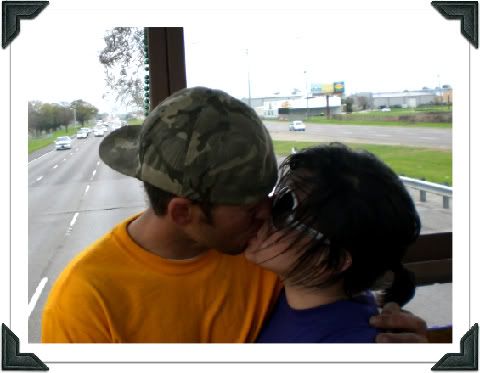 What an interesting question! Well, here's a little about me, the girl who is the blogger. I'm a 28-year-old, small town girl from Louisiana who just happens to love reading Paranormal Romance & Urban Fantasy books. I guess that the most appropriate term for my profession is unemployed high school teacher, lol. After graduating from the University of New Orleans, I taught high school/middle school Spanish, Psychology, & History for 4 years, but I'm taking some time off because my heart failed in July of last year, so no stressful work for me until my health is up to par. I know, a 28-year-old suffering from heart failure?!? Trust me, I was just as shocked! Anyway, it was a viral cardiomyopathy (viral heart failure) and could have happened to anyone, but instead, it happened to me. It's been a rough couple of months, but I got through it with the help of my family, friends, and future husband (who I met only days after my heart started failing). Each day it gets a little easier.
Since my heart failed, I picked up a few hobbies to keep myself occupied. I started reading again, scrapbooking, researching my family tree, redecorated my house (and am in the process of adding on another living area), dabbling in photography and writing, and finally, blogging. I'm currently looking into online marketing and freelance photography and writing - I've got to keep myself occupied and make a living somehow, so why not try to do something I enjoy?
Oh, I almost forgot, I loveeeeeee animals. At the moment, I have 9 pets - Lady (a chiweenie), Armani (maltese),

Niña (chow-lab mix), Maximus Desimus Meridius (lab-pit mix), and 5 cats, Socks, Victor, Emmett, Jasper, & Aro. Yeah, I'm a little crazy, but I don't have any kids (yet), so my pets are like my children. Let's see, I also love music just as much as I love books. I listen to a lot of alternative and hard rock music, but I'm a fan of the motown classics (the Temptations, Sly and the Family Stone, etc.) and a lot of the southern rappers (Lil Wayne, Lil Boosie, Mystikal, B.G., etc.).
And last but not least, I'm a tattooaholic. Currently I have 7 that are complete, and I'm working on a sleeve on my left arm. Hopefully I can get started on the color after my heart is back to normal. I'll try to find a good picture of it so I can share the love that is body art, lol.
This week's question comes from Ellie who blogs at Musings of a Bookshop Girl.
IF I GAVE YOU $80 AND SENT YOU INTO A BOOKSHOP RIGHT NOW, WHAT WOULD BE IN YOUR BASKET WHEN YOU FINALLY STAGGERED TO THE TILL?
Great question! Let's see...I'm totally loving Some Girls Bite (Chicagoland Vampires #1) by Chloe Neil, so I'd probably pick up as many books in the Chicagoland Vampires series that I could buy with $80. Oh, and every time I go to a bookstore I buy a new notebook, so maybe I would invest in a nice leather cover since I'm a bit destructive and always end up spilling something on my notebooks, lol.