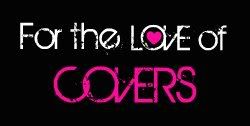 I attended the New Orleans Book Festival last weekend, and as soon as I walked up to the first table, an amazing cover caught my eye - Yellowtail by DB Wolfe. Wolfe is a local author, and although I haven't read any of his books yet, they seem extremely interesting. I absolutely love this cover - it's the perfect example of the cliche, "Less Is More". I love the simplicity and color palette.
BOOK DESCRIPTION
Wolfe and Daga travel to Aruba where beautiful young American women have been going missing. Old friend and confidant Sam Sauria arrives as well and the trio set out to correct the problem. Sam would prefer relaxation since his last station was Guantanamo Bay but rest will have to wait. The One Happy Island of Aruba isn't so happy as the Americans begin digging beneath the beautiful exterior of another Caribbean paradise. Join Wolfe, Daga, and Sam someplace where you never want your naive, young, daughter to be.(from Amazon.com)
ABOUT THE AUTHOR
DB Wolfe is a graduate of the University of Akron,BS,MS. In addition, he has studied languages and sciences at the University of South Carolina. Yellowtail is Wolfe's fourth book, and many of the ideas for this book and his other novels came to him while traveling extensively throughout the Caribbean. His favorite North American cities are Miami, Las Vegas, and of course, New Orleans. Wolfe is still a true Southerner and currently makes his home in Hilton Head Island, SC.
WHAT COVERS ARE YOU LOVING RIGHT NOW?