I absolutely love SHIFTERS! Started reading a vampire series just to mix it up a bit, but deep down, I'm a SHIFTER kinda girl. So without anymore delay, here's this week's SHIFTER question...
QUESTION:
WHAT AUTHOR WOULD YOU LIKE TO SEE WRITE A BOOK/SERIES WITH A SHIFTER AS THE MAIN CHARACTER? CHOOSE AN AUTHOR WHO HAS NOT YET WRITTEN A SHIFTER BOOK/SERIES.
FEEL FREE TO REVERSE THE QUESTION IF IT IS EASIER...WHAT AUTHOR (WHO NORMALLY WRITES BOOKS/SERIES WITH A SHIFTER AS THE MAIN CHARACTER) WOULD YOU LIKE TO SEE WRITE A BOOK/SERIES WITH A NON-SHIFTER PARANORMAL BEING AS THE MAIN CHARACTER?
My Answer:
Anne Rice has been one of my favorite authors since the first time I read Interview with the Vampire at age fourteen. I couldn't get enough of her books! (the first 3 books in her Vampire Chronicles series are my favorites, along with Pandora and The Witching Hour.) Although her stories are classic vampire tales, not romance novels, she is still an amazing writer. I would love to see her create a Shifter series!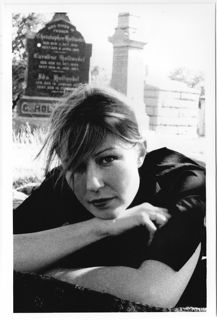 I would also love to see one of my new favorite authors, Amy Plum, write a Shifter series. Her first published book, Die for Me, will be released on May 10 of this year. After reading the synopsis on Netgalley, it looked pretty interesting and I decided to read it. I was one of the most beautifully written books I have ever read. Die for Me brings a new group of paranormal beings, the Revenants, to the world. She is uber creative, and I believe she could write an amazing series about any type of paranormal being. I may just have to suggest this idea to her :) Stay tuned for my upcoming interview with Amy Plum!
You might also like: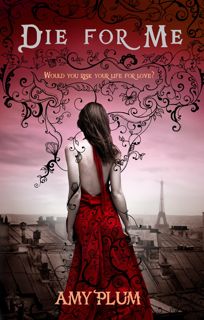 Review of Die for Me
Shifter Saturday #1