EMBRACE YOUR ODDITIES DELIGHTFULLY WELCOMES NOVELIST AMY PLUM, TO THE BLOG TO DISCUSS HER UPCOMING NOVEL, DIE FOR ME (Revenants #1).
(BTW, I'M ONE OF HER BIGGEST FANS!)
Don't forget to check out the sweet giveaway following the interview!
Genre: Young Adult, Paranormal Romance
Order Online: Amazon.com
Embrace Your Oddities: Describe your feelings about the upcoming release of your very first published novel.
Amy Plum

:
I have been waiting for this for over a year now, and my emotions have done roller-coaster shaped swoops this whole time. Right now we're at six weeks before release and the positive reviews are starting to roll in, so I'm feeling pretty good about it. Before there were any professional critiques and it was all one huge question mark, I was pretty darn nervous! I'm just waiting for my freak-out when I actually see DIE FOR ME on a shelf in a bookstore.
EYO: What inspired you to write Die for Me?
AP
: I had just written a book in a completely different genre, and was ready for a brand new project. And since I had recently read
Twilight
and was swept away by the story (and pretty hooked on Edward, I will admit!), I thought I'd give YA a try.
I wanted to create a love story in the same style, but with very different characters and in a setting that is as magical as they are.
EYO: The Revenants are unlike any other paranormal beings I have seen thus far. How did you come up with this unique group of characters?
AP:
When I decided I wanted to write a YA paranormal book, I spent a few days trying to figure out the type of being I would write about. I actually sat down and made a list: ghosts, vampires, mummies, werewolves, angels, demons, and on to the diverse mythological beings. I thought about each one and what I could do with it, and it was almost like dating. I just waited for one to catch my eye and be crushworthy (Not in a makey-outie way, but in a "I could write a whole book about this and not get bored" way.)
None did. But I kept coming back to "gods" and "zombies" and finally decided to try to find a way to combine the two. I wasn't even able to plan it. I just started writing, and worked the revenants out as I went along. It actually felt like they already existed, and I was just discovering them. I think it was Stephen King who refers to that process as excavating fossils. Well that's totally how it worked for me.


EYO: Why did you choose Paris as the setting for Die for Me?


AP:
Because I lived there for five years and am deeply and truly in love with the city. A big chunk of my heart is dedicated to it, and when I'm there I feel like I'm home. There is also the point that new writers are told to "write what they know", and I do know Paris. But it was actually a guilty pleasure setting my story there because I could write about Paris ALL DAY LONG.
EYO: How many books are you anticipating for the
Revenants
series?
EYO: I noticed that on your website there is a small portion of your story told from Vincent's point of view. Do you plan to continue the book/series in this manner after you have completed it from Kate's perspective?
AP
: I plan on writing little tidbits for my characters from different perspectives, but just for my site. I haven't planned a book from Vincent's perspective, although it would be interesting because his writing style is so different from Kate's. It would be fun to do spinoffs, or even back-in-time spinoffs about the former lives of the other revenants.
EYO: Would you consider writing an adult paranormal romance series in the future?
AP:
I'm working on an idea for another YA paranormal series...I haven't decided yet how
much romance will come into it. It definitely won't be of the Kate and Vincent type – I don't think I could top their romance! Same with an adult paranormal romance. Right now, I can only see doing this one romance and giving it my all.
EYO: Being a southern girl (like myself) and growing up in such a unique culture, would you ever consider writing a series set in the deep South?
AP
: I have thought of doing a stand alone book, in the style of YaYa Sisterhood, but WAY darker.
EYO: Have you decided on a title for the second book in the
Revenants
series, and what is your target date for its release?
AP:
No – I didn't actually choose the first title (I had called it SLEEPWALKING). And I'm ridiculously useless at thinking up titles. So I expect it's my editor who is going to be the title-creator again!
FUN FACTS
EYO: Who/What is your favorite…
author?
AP:
At the moment – Neil Gaiman
book?
AP:
A Winter's Tale
, Mark Helprin
actor/actress?
AP:
Colin Firth / Frances McDormand
movie?
AP:
Breakfast at Tiffany's
band?
AP:
I don't really follow bands – I just like individual songs. The last band-crush I had though was
the
Dandy Warhols.
song?
AP:
At the moment – Optimist,
New Young Pony Club
NFL/College football teams?
AP:
I don't know any NFL teams, but suppose I would be expected to support either Alabama or Auburn since I grew up there! (I don't watch sports. Ever.)
quote?
AP:
"Flowers lead to books, which lead to thinking and not thinking and then more flowers and music, music. Then many more flowers and many more books." Maira Kalman
EYO: If you had to describe yourself in one word, what would it be?
EYO:
If all of your readers could hear you right now, what would you say to them?
AP:
Dream big. You
are
worthy.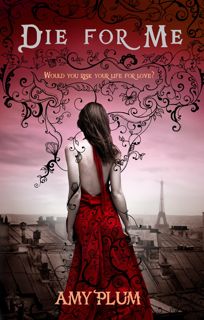 In
the City of Lights, two star-crossed lovers battle a fate that is destined to tear them apart again and again for eternity.
When Kate Mercier's parents die in a tragic car accident, she leaves her life--and memories--behind to live with her grandparents in Paris. For Kate, the only way to survive her pain is escaping into the world of books and Parisian art. Until she meets Vincent.
Mysterious, charming, and devastatingly handsome, Vincent threatens to melt the ice around Kate's guarded heart with just his smile. As she begins to fall in love with Vincent, Kate discovers that he's a revenant--an undead being whose fate forces him to sacrifice himself over and over again to save the lives of others. Vincent and those like him are bound in a centuries-old war against a group of evil revenants who exist only to murder and betray. Kate soon realizes that if she follows her heart, she may never be safe again.
In this incandescent debut, newcomer Amy Plum has created a powerful paranormal mythology with immortal revenants. The Paris setting comes enchantingly alive as a relentless struggle between good and evil takes place in its streets. Rich with romance, atmosphere, and thrills, Die for Me will leave readers breathlessly awaiting its sequel.
Amazon.com)
ABOUT AMY PLUM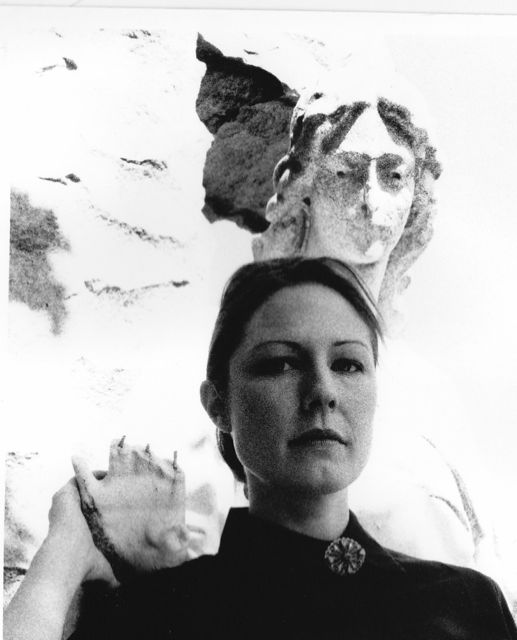 Amy Plum grew up in Birmingham, Alabama before venturing further afield to Chicago, Paris, London and New York. An art historian by training, she finally traded a tiny apartment in Brooklyn for a rambling farmhouse in a village of 1300 people in the French countryside. She lives there with her French husband, two young children and big red dog Ella, and spends her time writing in a tiny ancient stone house in her garden. (from amyplumbooks.com)
A special thanks to Amy for being so eager to discuss her novel (and her life) with me. She is a true inspiration and a beautiful person.
AND NOW FOR THE GIVEAWAY!
In honor of the upcoming release of Die for Me, EYO is giving away 4 Beautiful Bookmarks autographed by Amy Plum! Yay!
If you would like to enter the giveaway, simply leave a comment including
your
name
, your
email address
, your
blog address
, and
your thoughts about Die for Me
.
Following EYO is appreciated
but not required.
Giveaway begins on Tuesday, March 29th and ends on Tuesday, April 5th.
Thanks for participating and following EYO!