This week's featured blogger is Marla @
Starting the Next Chapter.
And this week's Follow Friday question is...
"Keeping with the dystopian and apocalypse theme that seems to be running rampant on parajunkee.com, I have one very hard question for you: If you were stocking your bomb shelter, what books would you HAVE to include if you only had space for ten?"
This is such a difficult question! There are soooooo many books that I would want to bring with me, but if I could only choose 10, I would bring the following:
1.
The Vampire Chronicles
( Books 1-3) by Anne Rice
- I read this series when I was 11, and since then, I have been totally obsessed with vamps. I also get to cheat a bit here because I have a single volume that includes the first three books in the series, so technically it's one book, speaking in physical terms. Hard times require creative thinking!
2.
As I Lay Dying by William Faulkner
- my all time favorite book and author! It's such an intense read and every time I read it, I find more interesting themes and imagery that I hadn't noticed before.
3.
The Norton Anthology of Short Fiction
by Richard Bausch
- The most amazing collection of American short stories! This book could keep me occupied for decades.
4.
Breaking Dawn
(Twilight Series, Books 4) by Stephanie Meyer
- although I absolutely love the entire series, this was my fav.
5 - 6.
Shift & Alpha (Shifters Series, Books 5 & 6) by Rachel Vincent
- again, love the entire series, but these are my favs.
7 - 8.
Iron Kissed & Bone Crossed (Mercy Thompson Series, Books 3 & 4) by Patricia Briggs
- I know it sounds weird that I keep picking random books within a series, but I'll never forget what happened in any of the other books, so I might as well bring my favorites :)
9 -10.
Friday Night Bites & Twice Bitten (Chicagoland Vampires Series, Books 2 & 3) by Chloe Neill
- I would have brought all three in this series but I could only take 2 more books :( Oh well, these are more than enough to satisfy my Vampire craving.
This week's Book Blogger Hop question is...
"

Summer is coming quickly - what 2011 summer release are you are most looking forward to?

"
I'm not sure exactly when summer begins, so I'll just go with the next upcoming release that I am just dying to read - Hard Bitten (Chicagoland Vampires #4) by Chloe Neill. I just can't wait to get my hands on a copy of this book! Her last book, Twice Bitten, left me craving more of those sexy vamps. Ahhhhh, May 3rd can't come soon enough!
Don't forget to enter my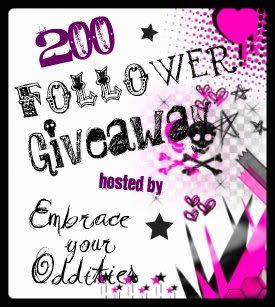 for a chance to win a $15.00 Amazon Giftcard!
Have a great day and thanks for following EYO!