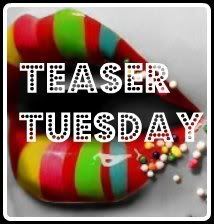 This week's teaser is from River Marked (Mercy Thompson #6) by Patricia Briggs.
"That night I dreamed I was encased in stone. No matter how hard I struggled, no matter how hard I fought, I could not move. I grew hungry, and there was no surcease, no ease of the great appetite of my captivity."
I am absolutely loving this book! Hopefully I'll finish reading it and have my review posted sometime this week.