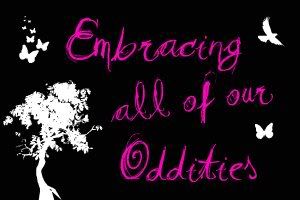 I'M FEELING A BIT CREATIVE TODAY, SO I THOUGHT I WOULD TRY SOMETHING NEW, SOMETHING THAT CALLS FOR A COLLABORATION OF ALL OF OUR CREATIVITY.
HOW IT WORKS
I'M GOING TO START WRITING A STORY, OF THE PARANORMAL GENRE OF COURSE, AND ALL YOU HAVE TO DO IS ADD ON TO IT. YOU CAN WRITE A SENTENCE, ONE SMALL PARAGRAPH, OR GO ALL OUT AND WRITE A PAGE - THERE ARE NO RESTRICTIONS (JUST KEEP IT NON-EROTICA). AND PLEASE USE THE HONOR SYSTEM - DON'T USE ANY WRITING THAT DOES NOT BELONG TO YOU. AFTER I'VE GOTTEN ENOUGH COMMENTS, I'LL PUT IT ALL TOGETHER AND POST THE FINISHED PRODUCT.
WELL, HERE GOES NOTHING...
I always knew I was different, not just the "sort of odd" or "eccentric" kind of different, but different from the entire human population. I've always felt something inside of me, something special. Wait, special isn't the right word. Unique, that's it. If I was standing in a crowded room, I always stood out, even when I tried to blend in with the others. It was as if I had a "HERE I AM! LOOK AT ME!" sign permanently stuck to my back. But the weirdest thing was that I didn't stick out like a sore thumb, only certain people noticed my uniqueness, and after they knew what I was their only goal was to make me one of their own

.
NOW JUST ADD ON TO THE STORY. I WOULD LOVE TO SEE WHAT YOU COME UP WITH!