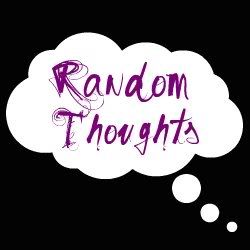 Something has been bothering me and if I don't figure this out soon, my brain is going to explode...
HOW DO YOU ACHIEVE BALANCE IN YOUR LIFE??? HOW DO YOU WORK & COMPLETE ALL THINGS NECESSARY AND STILL HAVE TIME TO DO THE THINGS YOU ENJOY???
I've been super stressed over this lately! I just can't seem to balance my life. I've been through hell over the past 6 months - hospitals, doctors, enough medication to kill a horse, starting my life all over again, following a heart healthy diet, exercising, taking care of my 9 pets, keeping my house germ free, and so on. I could go on all day crying over all of the negative aspects and life changes that have occurred as a result of my heart failure.
But on a positive note, my heart failure has also brought so many positive things into my life. I realized that life is more fragile than we think and any day could be my last, so when I found the man of my dreams, I held on to him. I've also started spending a lot more time with my friends and family - I am so thankful for their love and support. I started reading and writing again; researched my family tree and found relatives I never knew existed; started scrapbooking all of my photos and found my grandmother's photo albumn; and redecorated my house. Now I'm in the process of building a business blog. I don't think I would have ever done any of this if I didn't need something to occupy my time while I was recovering, but now I'm glad that I did.
But now the problem is balancing all of this. I'm working 3 days a week, and although it's not all that much, it does take a toll on my body. Then I have to keep up the house, do laundry, take care of my pets, and cook healthy meals. At the end of the day, I'm exhausted. Even when I have energy, I can't seem to get everything done in enough time to do the things I enjoy. If I make time for my hobbies, my laundry and dishes pile up and my house is a mess. Ahhhhhhh! It's so frustrating!
It seems like so many of you have full-time jobs and families to care for but still manage to read and review books at lightening fast speeds, update your blogs daily, and still have time left over to do other things that you enjoy. How on God's earth do you do it???