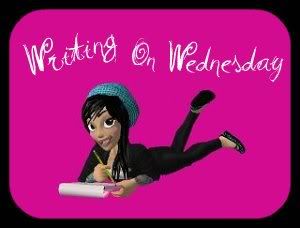 I'm working on my very first novel (Yay!), an Urban Fantasy set in New Orleans, and I'm totally loving the writing experience, but I'm sort of stuck. I was wondering if any other writers out there have had the same type of difficulties with their novels as I am having with mine. I had first planned on a trilogy, but after I finished outlining the entire story, it looks like it will be a 4 to 5 book series - okay, no problem there. I jotted down some ideas about my protagonist and other major characters, got down the intro and first thousand words with ease, then of course I started having problems. So, I stepped away from the computer and developing my characters on paper - no problems there. But when I started thinking about the setting of individual scenes, I started panicking.

Maybe I'm over-thinking, maybe the perfectionist in me is standing in my way, but I'm having an issue with deciding on where all these amazing, action packed, and romantic scenes are going to take place. I chose to set my first series in New Orleans because I absolutely love the city, and more importantly, because although this story is an urban fantasy, I want it to be as real as possible and New Orleans culture is what I know. There are so many amazing places within this huge city, so how do I decide where to draw the line? I obviously can't have the characters visit every single bar, restaurant, and street corner, but how do I choose? Anyone who has spent a few days in the city can surely understand the problem I am having here, and for those of you who have not been to the city, let me explain.
New Orleans is broken down into several sections, and within each section there are smaller sections, and those smaller sections are broken down even further, and so on. Each part of the city is unique and full of amazing sights, and many of these places are very dear to my hear, but I just can't include all of them in my story. What's a girl to do? Do I choose my most favorite places? Or do I chose locations with names that everyone knows? Most non-natives are familiar with the French Quarter, so should most of the action take place there? Or should I go out on a limb and take the action to the S. Carrollton area, or the Lakefront, or the CBD, or New Orleans East? Ahhhhhhh, so many places to choose from.
Any advice?