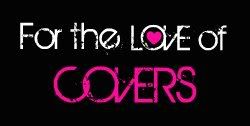 As most of you know, I'm a cover girl. If I just can't make up my mind about which book to buy, the book with the prettiest cover always wins. If I end up not liking the book, at least I have a beautiful cover to display on my shelf, lol. I absolutely love simple cover designs, particularly Gothic style art, and tend to be drawn to darker colors, especially red, black, and midnight blue.
Here are a few covers I'm lusting over at the moment...
More about The Silver Kiss
WHAT COVERS ARE YOU LOVING?