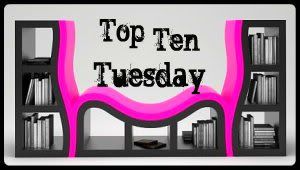 TOP TEN THINGS TO DO ON MY DAY OFF
1. Work on my novel, yay!

2. Read, read, read.

3. Play with my dogs.

4. Tan (I look so much better when I'm tan!).

5. Organize my walk in closet (it's like heaven).

6. Organize my new office (it's beautiful).

7. Paint.

8. Hop around blog's I'm following.

9. Watch Law & Order SVU reruns.

10. Cook something new.
What are your top ten things to do on your day off?