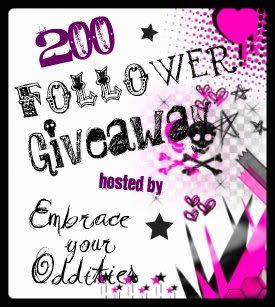 Embrace Your Oddities is nearing 200 followers, yay! To celebrate EYO's 200 Follower mark, one lucky EYO follower will win a $15 Amazon.com Gift Card!
HOW IT WORKS
1. You must be a follower of EYO to enter this giveaway.

2. Extra entries:

Old followers (+1 entry)

Post about this giveaway on your blog (+2) (use grab code below to display giveaway button)

Add this giveaway button to your blog's sidebar (+1)

3.

Giveaway begins April 5th and ends when EYO has reached 200 followers

4.

Follow the link below to enter this giveaway!
CLICK HERE TO ENTER THIS GIVEAWAY!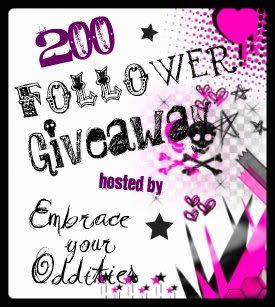 Thanks for participating and following EYO!