Today I was thinking about showing off my new artwork, so here are a few of my new pieces...
Fleur de Lis on Ceramic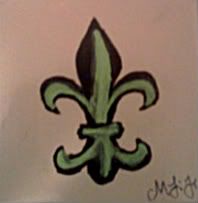 Fleur de Lis on Canvas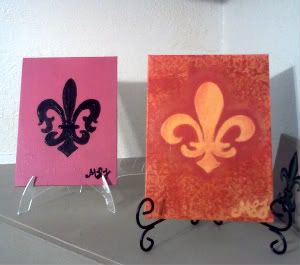 Ncw Orleans Jazz on Canvas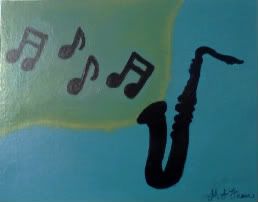 I've also been working on personalized items like the ones below.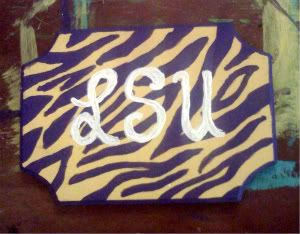 I absolutely love painting - it's super relaxing and can't believe it took me this long to realize that I'm actually good at it, lol.
If you like any of the pieces above and would like one, email me at
embraceyouroddities@gmail.com
and let me know what size/colors/name/team/etc that you want. I have great prices that won't hurt your wallet :)
Thanks for following EYO! Have a great day!