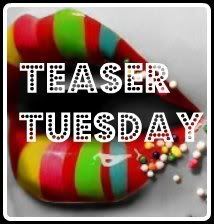 Today's teaser comes from one of my current reads,
I'm absolutely loving this series!
The fierceness in his voice--a contrast to his normal placidity--thrilled me, but it was not that that made me give up the argument. It was the word "Thetis." Thetis. Thetis the shape-shifting goddess. The shape-shifter wooed and won by a steadfast mortal. Seth had coined the name for me when he learned I was a succubus, when he'd first insinuated that my infernal standing was not a deterrent.
I pulled him closer. Don't look down.
I wish I could give you more, but this is what Teaser Tuesday is all about. If you like what you just read, pick up a copy of the first book in Mead's Georgina Kincaid series, Succubus Blues.