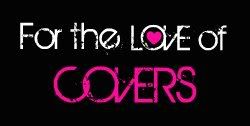 Here are a few gorgeous book covers that I am totally lusting over...
I love book covers that are simple yet powerful, and I'm totally hooked on cover art that has a
Gothic feel to it. I'm not sure why, but I tend to be drawn to black and white covers with
splashes of red or blue like the ones above.
What types of covers are you typically drawn to when browsing through a bookstore?